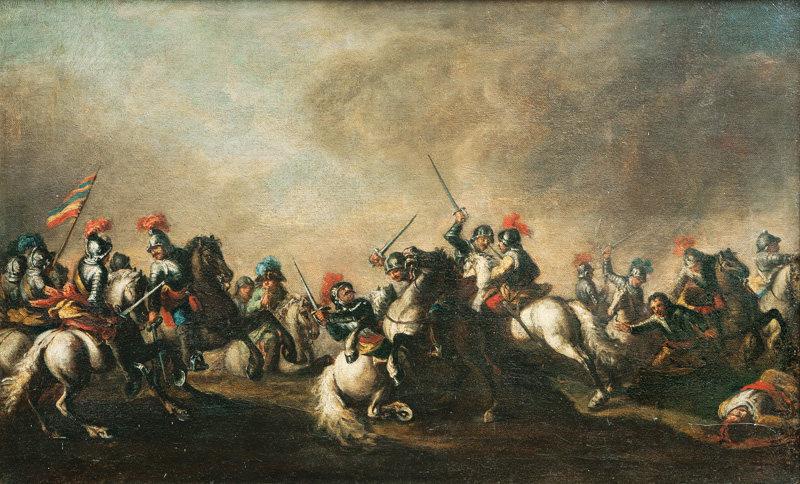 Lot-Nr. 6 | Jacques Courtois (St. Hippolyte 1621 - Rom 1676), attr.
---
Cavalry Skirmish | Reserveprice 3.000 €
Oil/canvas, 57 x 92,5 cm, min. rest., relined. - Battle a. history painter. C. was initially trained as painter by his father Pierre C. but already by the age of 15 he joined the Spanish army in Milan. Around 1639 he worked for some time in the studios of Reni a. Albani. In Rome he made friends with P. van Laer a. Pietro da Cortona, since then he mainly painted battle scenes. After travelling widely he joined the Jesuits in Rome in 1668. - Mus.: Florence (Uffizi, Pal. Pitti), Paris (Louvre), Madrid (Prado), St. Petersburg (Hermitage), Berlin (Nat. Gall.) a. others. - Lit.: Thieme-Becker, Bénézit.