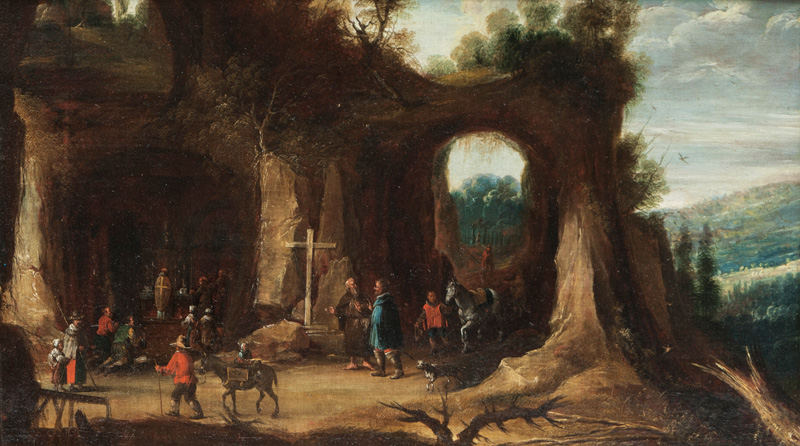 Lot-Nr. 308 | Joost de Momper d.J. (Antwerpen 1564 - Antwerpen 1635), attr.
---
Holy Mass in the Mountains | Reserveprice 3.800 €
Oil/canvas, 42,5 x 71 cm, some rest., relined. - The Holy Mass in a mountainous landscape is a not very common subgenre of Flemish landscape painting of the 17th cent. Most of these paintings were created by Joos de Momper, sporadically by David Teniers, or their workshops. - Flemish landscape painter between mannerism a. baroque naturalism, dean of the Antwerp St. Lukes guild, the figures in his landscapes are often painted by other artists like Jan Bruegel I a. II, P. Snayers, David Teniers II a. many others. - Mus.: Antwerp, Amsterdam, Den Haag, Utrecht, St. Petersburg, Prague, Budapest, Madrid, Hamburg, Berlin, Oslo a. others. - Lit.: Thieme-Becker, Bénézit a. others.