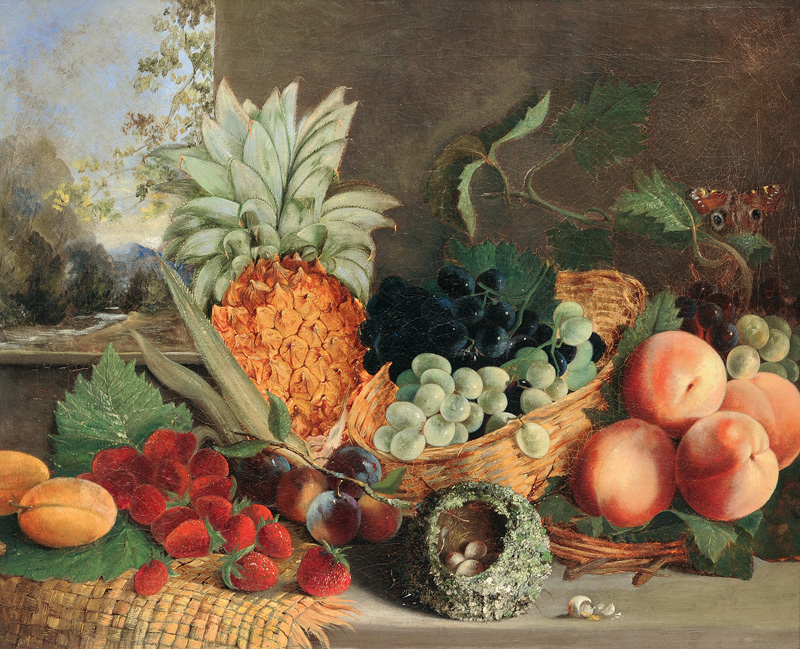 Lot-Nr. 32 | Theude Grönland (Altona 1817 - Berlin 1876), attr.
---
Fruit Still Life | Reserveprice 1.500 €
Oil/canvas, 45,5 x 56 cm, min. craquelure, relined. - German still life painter, studied at the Copenhagen academy, after travelling England a. Italy he settled in Paris for 25 years, in 1868 he moved to Berlin, he exhibited in Copenhagen, but also at the Royal Academy a. the British Institution in London as well as at the Paris Salon a. in Berlin. - Mus.: Berlin (Nat.-Gal.), Hamburg (Kunsthalle), Lüttich, Liverpool, Moskau, u.a. - Lit.: Boetticher, Thieme-Becker, Der Neue Rump.