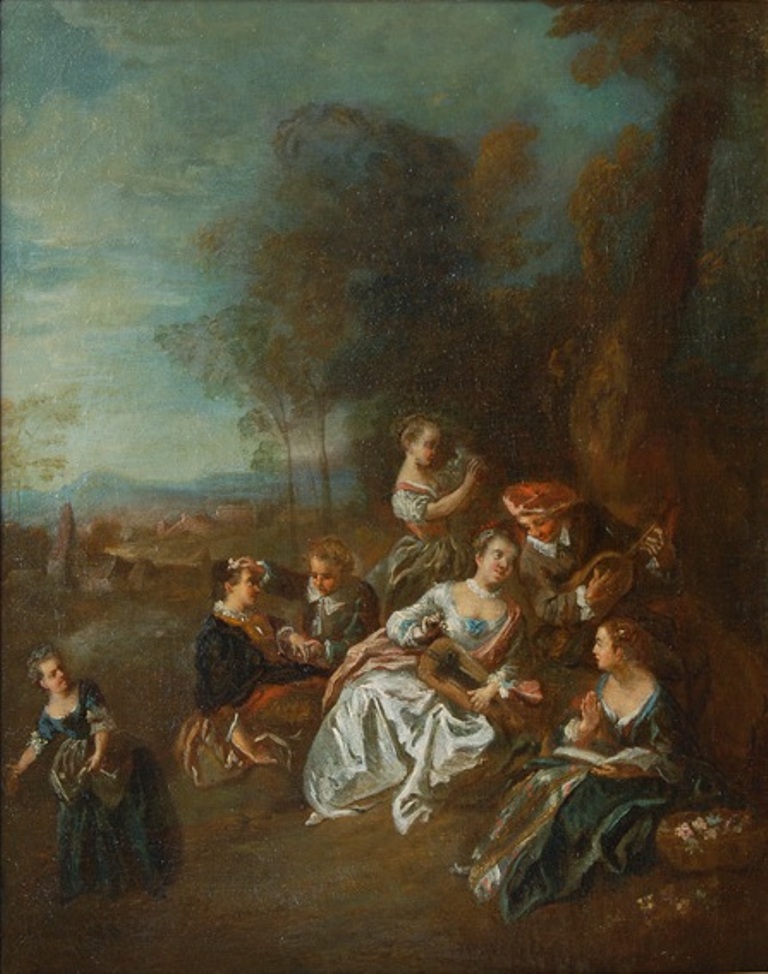 Georg Wenzeslaus von Knobelsdorff (Crossen/Oder 1699 - Berlin 1753), attr.
Pair of Paintings with elegant Parties
---
Lot-No. 17 | Proceeds: 7.300,00 €
Oil/canvas, 59 x 49 cm, rest., relined. - One of the most eminent architects of the era of Frederick the Great a. painter, pursued a military career before to turning to art in 1729, his teachers in painting were C.A. Weidemann a. A. Pesne, in architecture he was teached by A.v. Wangenheim a. J.G. Kemmeter, after a trip to Italy in 1736 he became architect to the court of Frederick the Great, among his chief works are Sanssouci palace in Potsdam, the Berlin opera, The Großer Tiergarten in Berlin a. the Potsdam city palace, as painter he was active in all genres. - Mus.: Potsdam (Sanssouci) u.a. - Lit.: Thieme-Becker, Bénézit u.a.