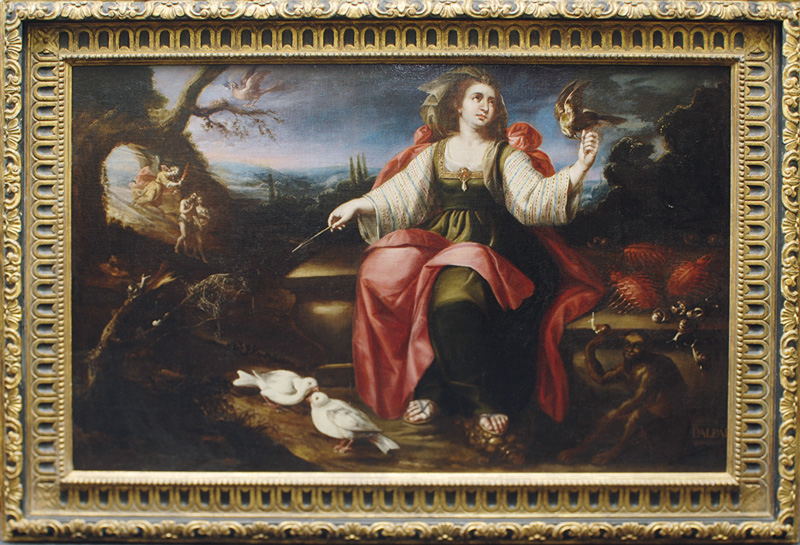 Lot-Nr. 167 | Italienische Schule 17th cent.
---
Allegory on the Sense of Touch | Reserveprice 4.800 €
Oil/canvas, 106 x 163 cm, titled lo. ri. Palpad, relined, rest. - The attributs a. incidents arranged around the central personification are all related to touch, beginning with Adam"s a. Eve"s the expulsion from paradise because they touched the fruit from the tree of knowledge. The turtle under the feet of the female figure is not only a symbol of castity, but in its slowness also opposed to the falcon on the hand of the figure. Soft snails a. insects with sharp links refer to different tactile experiences, the arrow points out to a painful, the two doves to a tender touch.