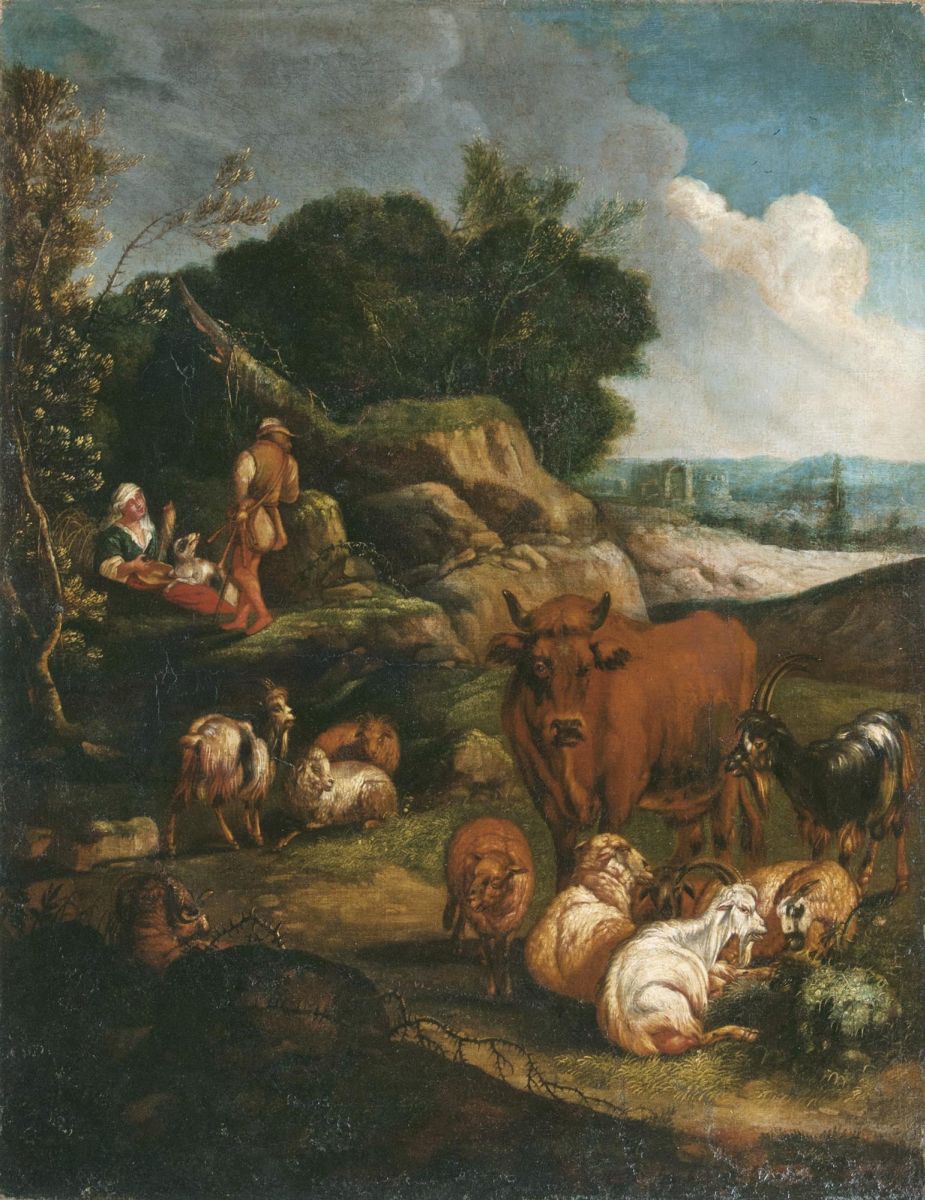 Lot-Nr. 14 | Johann Heinrich Roos (Otterberg 1631 - Frankfurt/M. 1685), attr.
---
Herdsmen with their flock | Reserveprice 2.900 €
Oi/canvas, 81 x 67,5 cm, rest., relined. - Expertise: Dr. Rainer Stüwe, Heidelberg, 13.11.2003. It is thus an autograph painting by Johann Heinrich Roos. - German animal, landscape and portrait painter, main exponent of the famous Palatian artist's dynasty. R. was trained in Amsterdam in the studio of G. Dujardin. R. adopted the subject of herdsmen and animals in italianate landscapes from K. Dujardin, C. van Bie, B. Gaat and N. Berchem, but was probably never in Italy. In 1664 he became painter to the court in Heidelberg but left that position already in 1667 to settle in Frankfurt. He died when his house burnt down in 1685. R. was one of the most sought-after painters of his time and was called 'Raffel of all animal painters' by his contemporaries, although he mainly worked as portrait painter since the 1650s. Mus.: Berlin (Gem.-Gal.), Munich (Alte Pinakothek), Vienna (Kunsthist. Mus.), Dresden (Gal. Alte Meister), Frankfurt (Städel) a. others. Lit.: Thieme-Becker, Bénézit, Jedding: Der Tiermaler J. H. R., 1955, ders.: J. H. R. Werke einer Pfälzer Tiermalerfamilie in den Galerien Europas, 1998 a. others.