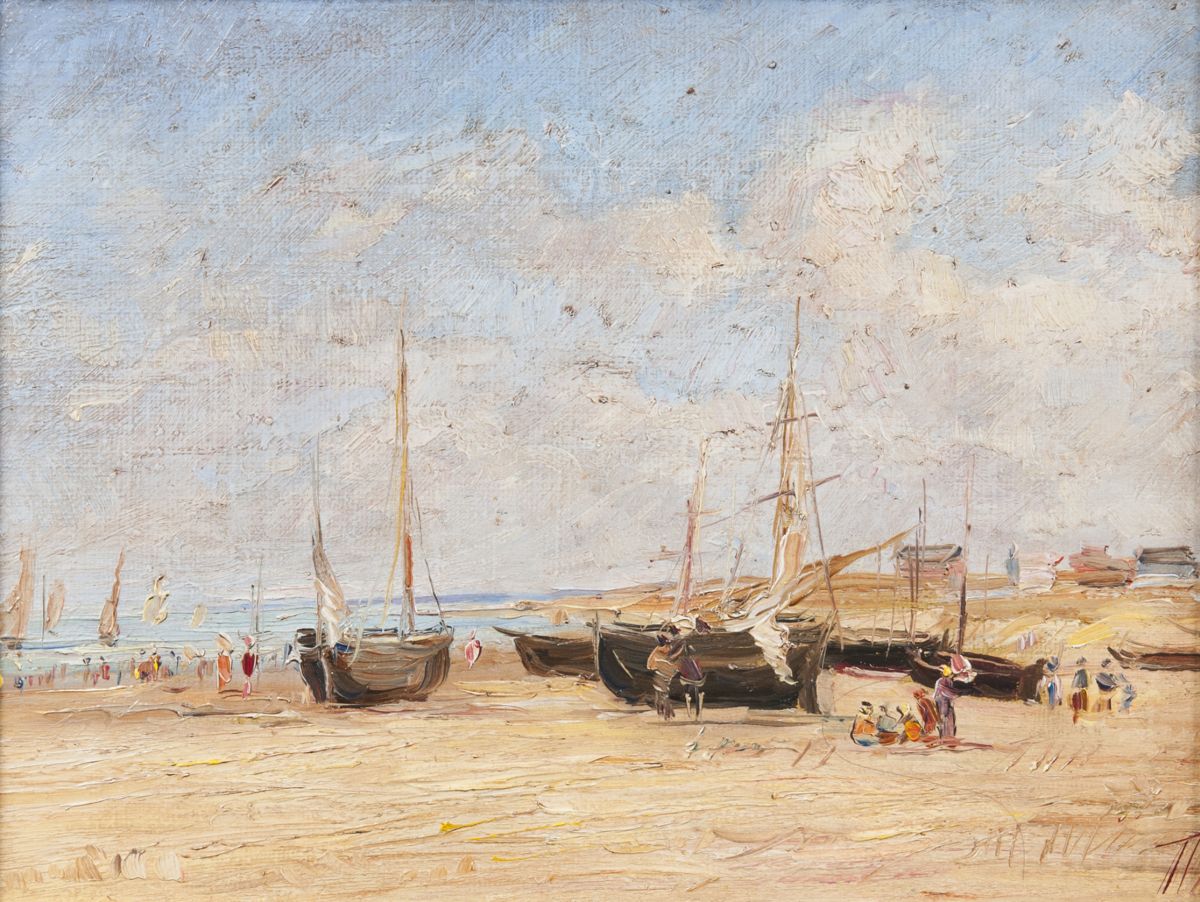 Lot-Nr. 152 | Andrea Tavernier (Turin 1858 - Grottaferrata 1932), attr.
---
On the Beach | Reserveprice 700 €
Oil/cardboard, 15,5 x 20,,5 cm, lo. ri. fragment of a signature, on the backing cardboard seals of Nicolas Julliard Rome as well as inscription 'Proprietà de la casa Nicolas Julliard Roma 1921'. - Italian landscape painter. T. studied under A. Gastaldi at the Torino academy where he himself later became professor too.