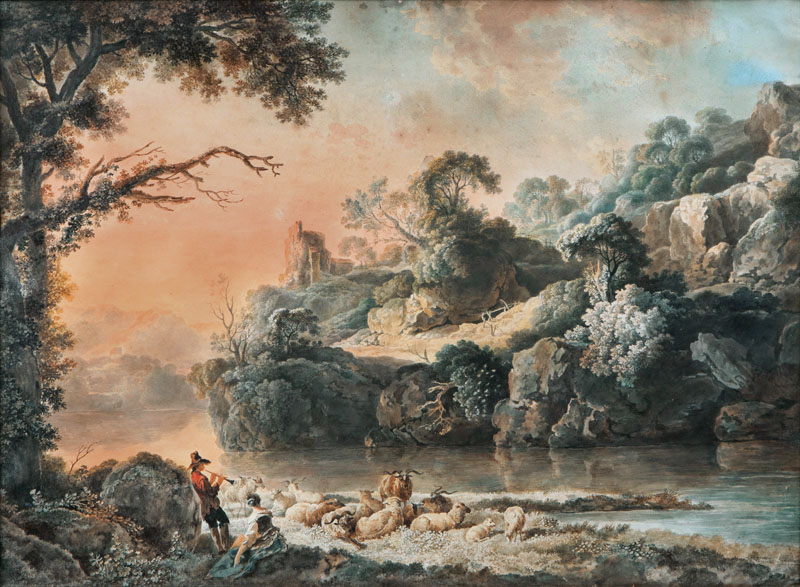 Lot-Nr. 18 | Christian Wilhelm Dietrich (Weimar 1712 - Dresden 1774), attr.
---
Idyllic Landscape | Reserveprice 1.000 €
Watercolour/laid paper, 51 x 68,5 cm, lo. middle inscribed Dietrich a. illegible inscriptions, framed under glass. - D., son of the Weimar court painter Johann Georg D., was one of the most versatile a. appreciated painters of his time. Already at the age of twelve he became pupil of A. Thiele in Dresden. Because of his extraordinary talent he enjoyed the patronage of king August the Strong a. his minister Brühl a. became painter to the court in Dresden in 1741, a position he kept notwithstanding offers from Copenhagen a. Berlin. After travelling Holland a. Italy he was made professor in Dresden a. head of the drawing school of the Meißen porcelain manufacture in 1764. The outstanding talent of the artist blended the artistical achievements of all epochs in his oeuvre.