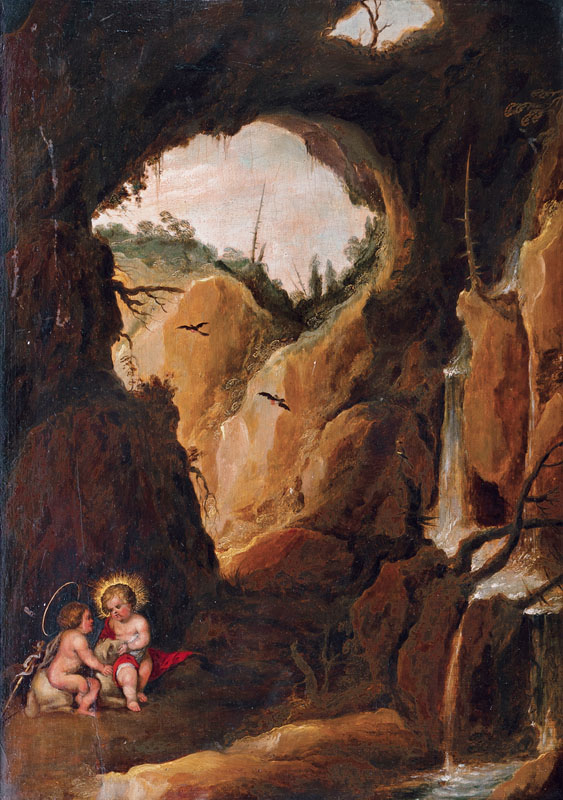 Lot-Nr. 17 | Teniers d. J., David Antwerpen 1610 - Brüssel 1690, attr.
---
Christ with the Infant St. John in a Grotto | Reserveprice 2.800 €
Oil/wood, 53 x 37,5 cm, rest. - The grotto was a widely used subject in 17th century painting to show the unworldly life of the hermits, the patron saint of which is St. John the Baptist. In anticipation of his life as a grown-up he is shown in the wilderness already as a boy, where he meets God in Christ. He also retired to the desert for 40 days before beginning to preach in public. The unusual subject with the two boys in a grotto turning dearly to each other is probably from the context of a contemplative order. - Flemish painter, pupil of his father of the same name, dean of the Antwerp St. Luke's Guild, painter to the court of archduke Leopold William in Brussels, founder of the Antwerp academy, his works are in many of the most important collections all over the world. - Lit.: Thieme-Becker, Bénézit a. others.