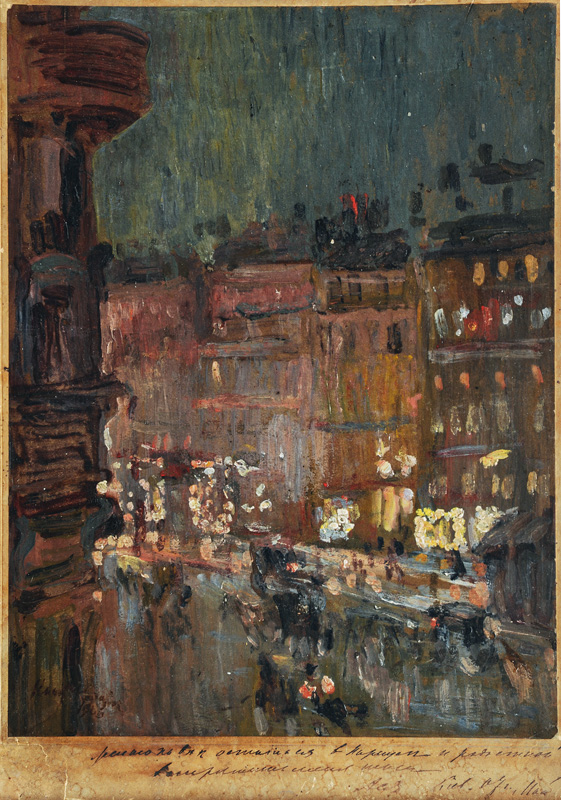 Lot-Nr. 222 | Konstantin A. Korowin (Moskau 1861 - Paris 1939), attr.
---
Boulevard des Capucines | Reserveprice 6.500 €
Oil/paper/cardboard, 30,5 x 23 cm, lo. le. cyrillic sign. a. dat. probably Konst. Korovin 1906, on the cardboard inscription in Russian language "remain in Paris and receive me well, Kiew 07, Kostja". - Russian landscape painter a. stage designe, one of the most important Russian impressionists, as early as 1875 he began to study at the Moscow academy under A. K. Sawrassow a. W. Poljenow, after a short time at the St. Petersburg academy he travelled widely in Russia, but also in Spain a. France where he emigrated to in 1923, since 1901 he taught at the Moscow academy, he exhibited among others with the Peredwishniki a. Mir Isskustwa but also at the Paris Salon. - Mus.: Moskau (Tretjakov Gall.), St. Petersburg (Russ. Mus.) a. others. - Lit.: Thieme-Becker, Bénézit, Bown a. others.