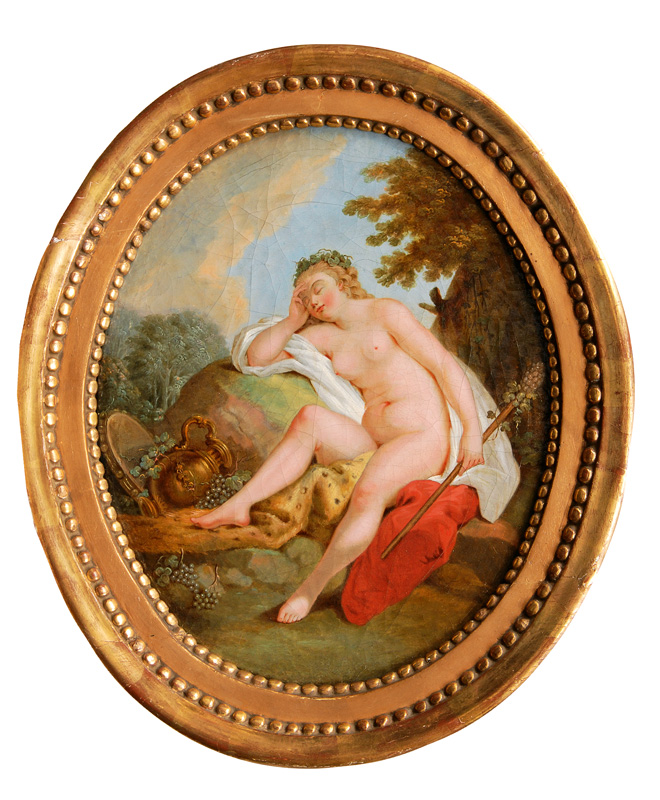 Lot-Nr. 38 | Charles Dominique Joseph Eisen (Valenciennes 1720 - Brüssel 1778), attr.
---
Pair of Paintings: The Toilet of Venus and a Sleeping Bacchante | Reserveprice 4.500 €
Oil/canvas, 31,5 x 26 cm, craquelure, min. rest. - History a. figure painter as well as graphic artist, was trained by his father François E. a. studied in Paris under J.P. Le Bas, was drawing teacher of Madame Pompadour, since 1751 he exhibited regularly at the Académie de St. Luc, besides mythological a. allegorical scenes a. the popular pastoral his illustrations for books earned him much admiration. - Mus.: Paris (Louvre), Bordeaux, Alençon, Bourg. - Lit.: Thieme-Becker, Bénézit a. others.